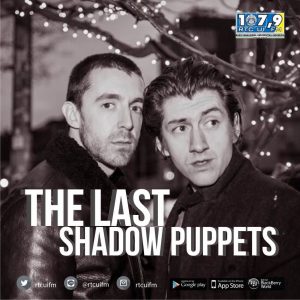 Expect this!
After a long 8 years break, The Last Shadow Puppet is making a comeback with their new studio album, Everything You've Come To Expect.
Expect a rich and ravishing sound that will quench your thirst of good ol' Turner and Kane, cause The Last Shadow Puppet is RTC's Artist of The Month April 2016!
Tune in as we will play TLSPs greatest numbers everyday, on RTC UI FM. What is your favorite TLSP track Gen Muda?
Stream:
https://rtc.ui.ac.id/streaming/
or via RTC mobile apps on your device!